Welcome to K9 Crusaders
Reg Charity 1138278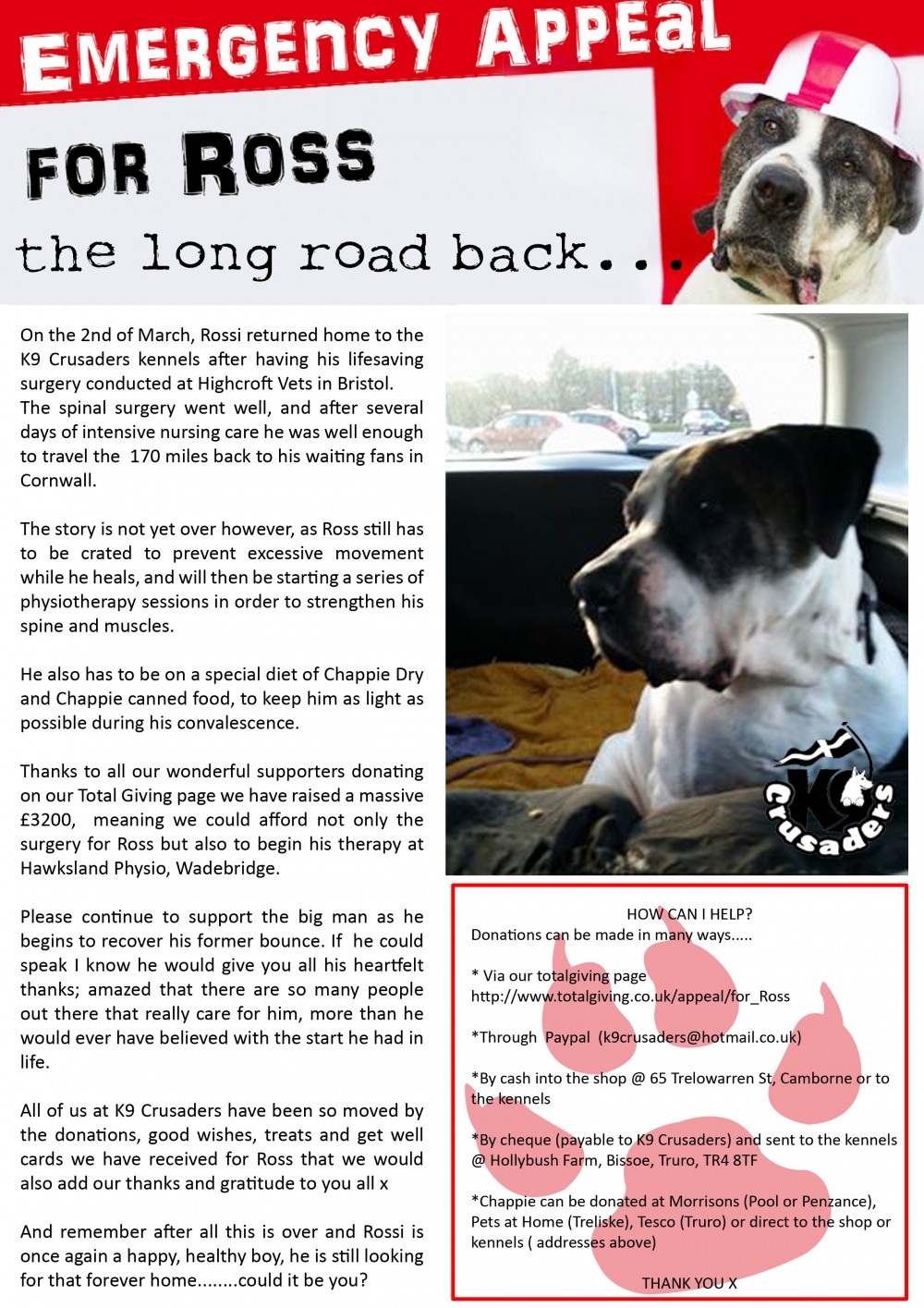 TO DONATE PLEASE CLICK ANYWHERE ON THE POSTER ABOVE

Established in 2002 we have had our own premises for the last 3 years. We will help with anything dog related including rescue, rehabilitation and rehoming, advice, behavioural support, helping find lost dogs and much more.
We have no external funding as we are completely independent, and rely solely on fundraising and grants to survive. We have a non-euthanasia policy and do not believe in putting healthy dogs down. Instead we focus on rehabilitation of dogs until they are able to go home.
So please take a look around,  check out Our Dogs, Upcoming Events or Crews News, and find out how you can help our dogs and more important info in our FAQs
YOU CAN CONTACT US ON 01872 560232

Our Dogs Needing Homes
Interested in rehoming a dog? To see the details of any dog please click their picture.
Check out more information on rehoming here, use our Contact Form – Rehoming a Dog or call 01872 560232 and someone will call you back.
If you need to surrender a dog for rehoming please use our Contact Form – Surrender a Dog and someone will contact you as soon as possible.
There are many ways to help the dogs…..check out the content below, then click on any image to get more information